On Tuesday, May 15, 2018 Urban Pathways hosted a ribbon-cutting at Ivan Shapiro House in midtown Manhattan to celebrate the completion of the New York Junior League's (NYJL) 2017-2018 Community Improvement Project.
The ribbon-cutting showcased the results of the collaboration between Urban Pathways and the NYJL to renovate the outdoor courtyard area of Ivan Shapiro House, as well as a complete renovation of an indoor community room at the residence. The Ivan Shapiro House, opened in 1997, provides housing and a full range of supportive services to formerly homeless men and women.
Outdoor renovations, designed by Red Fern Brooklyn, included pruning of trees and planting new flower beds, replacing hardscape, updating lighting, and creating areas for socializing and meditation.
Indoor renovations by Wolf & Wing Design includes repainting, replacing ceiling lighting fixtures, upgrading furniture and furnishings, and creating a workspace for Career Development participants.
All renovative work was completed by NYJL volunteers, to ensure that residents of Ivan Shapiro House would be able to enjoy newly-renovated, welcoming areas of their home, both individually and as a group.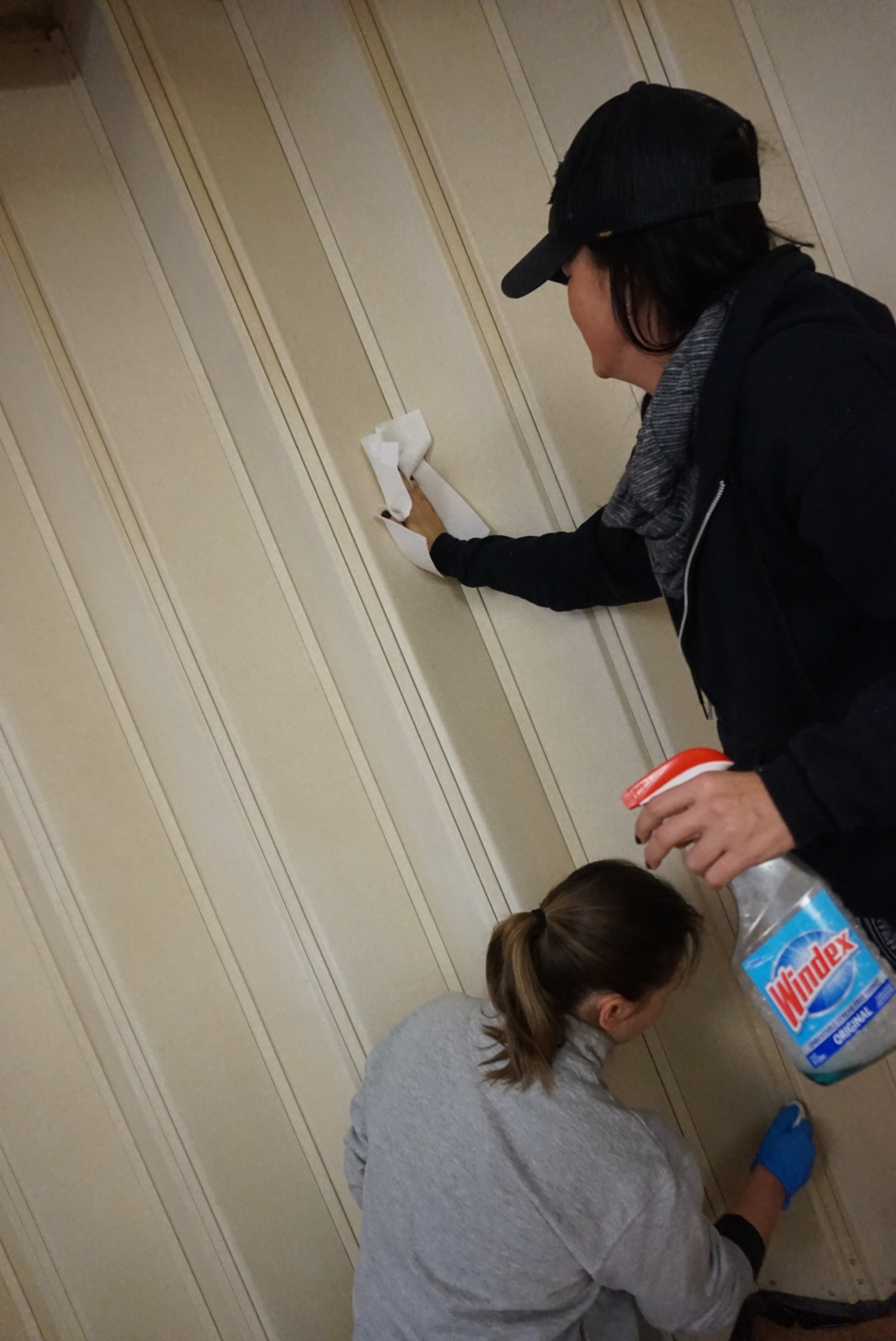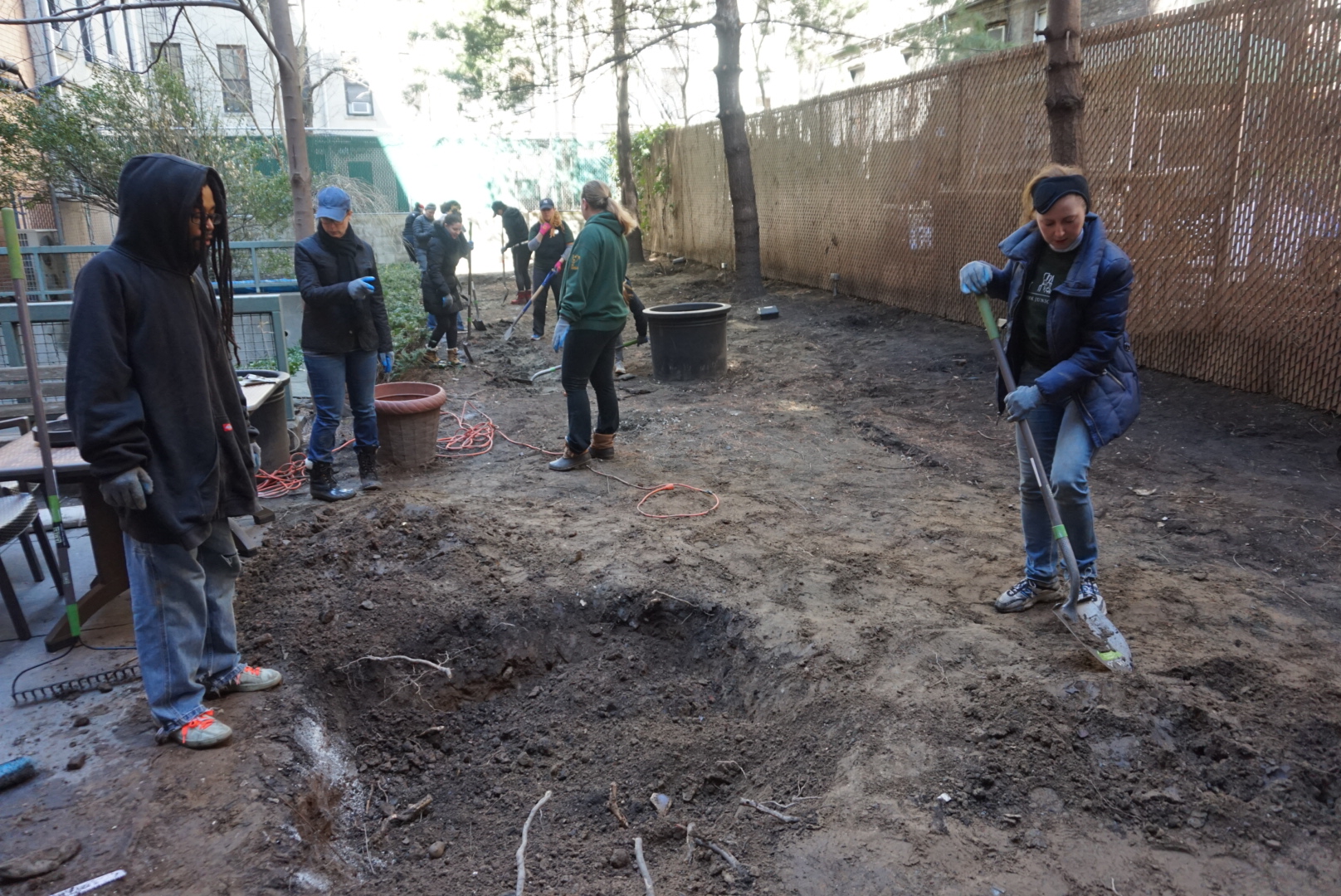 Suzanne E. Manning, NYJL President, stated, "Our volunteers were energized by the project itself and by the enthusiasm and support that the staff and residents at Ivan Shapiro House showed throughout the project.
The partnership with Urban Pathways in the renovation project helped to make this an incredibly rewarding volunteer experience. We are very excited for the residents to enjoy their new community room and garden. We hope it will foster an even greater sense of community."
These sentiments were echoed by Frederick Shack, Chief Executive Officer of Urban Pathways. "Our residents at Ivan Shapiro House now have a beautiful, peaceful outdoor oasis—a rarity in midtown Manhattan. And the renovated indoor areas are a welcoming and inviting area for residents to socialize and come together as a community.
We are honored to have been chosen as the partner in this important Junior League initiative. As a sign of our appreciation, we were delighted to present the NYJL with our "Way Home Award for Humanitarian Service" at our recent annual gala to showcase the NYJL's work at Ivan Shapiro House and to indicate the beginning of what promises to be a long and fruitful partnership."
About Urban Pathways
Urban Pathways is a New York City-based, nonprofit organization that provides housing and support to homeless and at-risk adults throughout the New York Metropolitan area. Urban Pathways serves more than 2,500 homeless individuals a year and provides transitional, extended stay and permanent housing to chronically homeless individuals. www.urbanpathways.org. Donate